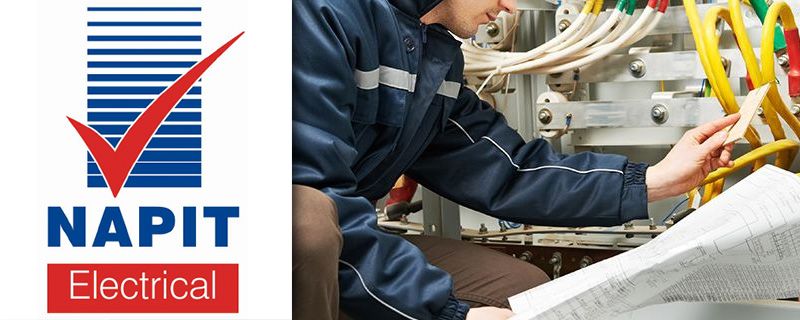 One way of ensuring the electrical contractor you have chosen to hire will carry out work to the highest standards is by checking which professional bodies they are a member of.
Making sure that the electrician you intend to use is a member of a credible organisation will help to give you confidence as a consumer and will ensure the contractor will adhere to all of the standards that are set out for the electrical industry.
One such professional body is the NAPIT.
If you choose to go with a company that is registered with NAPIT then you can be assured of the following things:
NAPIT contractors will have undergone training to the highest levels. They will be experts in their field so customers can be certain they will be getting the best person for the job.
NAPIT   only allows the best companies to join as a member. Any electrical contractor that joins will be checked to ensure that the work they carry out is going to be of the highest standards, and all of the work they do will be compliant with current regulations.
The NAPIT Trustmark means our customers can be assured any work completed will be done professionally and that the company the contractor works for is insured and complies with a high standard of health and safety,
NAPIT will conduct regular checks with its registered members to make sure that the quality of work remains high.
All work carried out by a NAPIT registered contractor is guaranteed for six years, which helps to give complete peace of mind; the work will also be covered by the Work Quality Guarantee,
NAPIT is a respected body and puts all of its members through a tight assessment criteria. This means they only accept the best electrical contractors so you can be sure that if your electrician is a member of this body, they are going to be among the best.
A NAPIT contractor will always have an identity card so our customers can be sure they are who they say they are. In addition, the cards detail the type of work the electrician is qualified to carry out so our customers can be certain their electrician has the necessary expertise they need to complete the job.
Contact us today on 0113 393 4546 | 07824 773 517 or email us here.