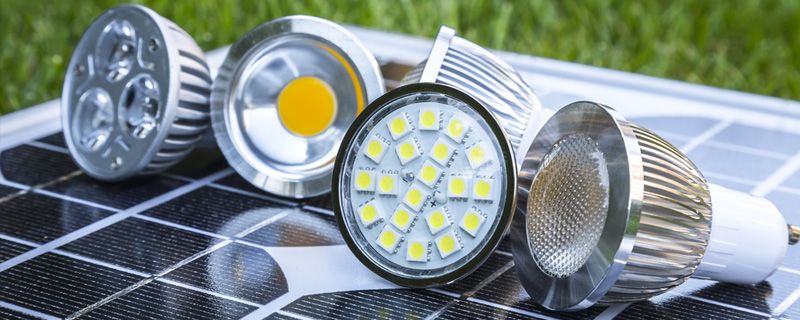 There are many benefits to be gained from switching to LED lighting. This article will highlight some of the advantages that LED offers over other forms of lighting.
One of the biggest benefits of LED lighting is it saves on electricity. At a time when energy bills are constantly increasing, a lot of consumers are looking to find ways to save money on their bills; installing LED lighting is an effective way of doing this. Research shows that LED lighting can save hundreds of pounds a year. The calculator here will show how much your household/business can save.
LED lighting is also versatile. No matter the look or style you are aiming for, it is possible to find a colour that will help to achieve the kind of ambience that you want. Whether the aim is to achieve a relaxed feel to the living room or something more vibrant or colourful for other areas of the house, there will be an LED lighting that will suit the mood perfectly. LED lighting can also be dimmed if you're feeling in the romantic mood.
This type of lighting is becoming increasingly popular because it doesn't flicker.  Flickering lights can cause migraines and headaches and contribute to eye strain. If you're working in an office all day and are regularly troubled by headaches or end the day feeling over tired, then switching to LED lighting might be the answer.
Traditional lightbulbs tend to burn our pretty quickly and they will frequently need replacing. However, LED lights tend to have a longer lifespan, which makes them more cost-effective and means that they will need changing quite as often, making them a great low maintenance alternative to other forms of lighting.
Lightbulbs can be easily broken exposing people to broken glass, however, LED lighting is made of epoxy, which makes it altogether stronger and less likely to shatter. Moreover, LED light bulbs can be recycled and they do not contain mercury like traditional lightbulbs, so they are much kinder to the environment.
Another major benefit of LED lighting is it comes on instantly. Fluorescent bulbs and low- energy bulbs can take a while to light up properly, however, LED lighting will give a room instant light.
LED lighting provides a much brighter light, which can help reduce eye strain and the associated headaches that come with it.
Contact us today on 0113 393 4546 | 07824 773 517 or email us here.